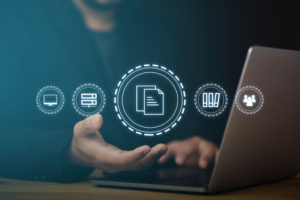 Before we start our journey of knowing the benefits of managed Metadata in the document management system, let's first discuss and learn some of the aspects and their connection with Metadata management that will help you better understand its meaning and purposes.
This article will drill down into SharePoint's document features that deal with Metadata. SharePoint's core concept was to provide customers with the ability to share, collaborate, and search documents effortlessly.
At the end of this article, you will completely know the answers to all these questions below.  
What is Managed Metadata in SharePoint Online?
What are the benefits of managed Metadata for better document management?
How to take care of your Metadata in your document library?
How do SharePoint developers use Managed Metadata?
Why Managed Meta Data is the best option for managing your documents?
The Comprehensive Guide to Managed Metadata in Document Management and The Components Related to It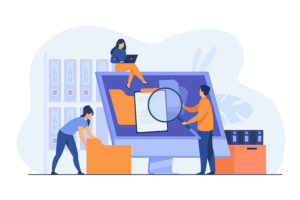 What is Term Store?
In SharePoint Online, a term set/store is a global site directory of commonly used terms used in your organization. The purpose of the term store is to create consistency in how users enter and manage data in the SharePoint environment. The term store enables you to keep your Metadata consistent across all of your sites.
What is Taxonomy?
A taxonomy is a system of formal classification. A taxonomy organizes the words, labels, and terms that classify something, then are arranged in a hierarchical order. A taxonomy created with managed Metadata displays information in an easy, clear, and user-friendly structure.
Businesses create taxonomies in various ways that are too numerous to list. They develop taxonomies for Chart of Accounts for managing finance and accounts, organizational charts, and job categorization to manage employees, product catalogs, etc. These taxonomies are structured information hierarchies; formal classification systems assist people in dealing with information.
Let's move toward the meaning of managed Metadata
As you have sound knowledge of these aspects, now is the time to demystify the meaning of managed Metadata in the document management system of SharePoint Online.
To help your better realize the meaning of managed Metadata, we will also discuss how and where it is used in SharePoint online for to manage the documents productively.
The Metadata defined in the Term Store is known as Managed Metadata. Term Store is the place to define Metadata used globally across an organization (for example, a list of clients, markets, departments, document types, and so on). Why might you ask? Because the Term Store is available to the entire tenant (all of the SharePoint sites). Term Store (or managed Metadata) is visible to all sites, lists, and libraries, unlike a choice column that you might define locally at the list or library level or even a Site Column that you might define at the site level.
Taking Care of Metadata in Your Document Library
Managed Metadata was launched in SharePoint in 2010 and has played an important role in tagging and structuring the SharePoint site's document or list-based content. We created an invoice content type, and now we want to associate this invoice with the "IT" department for which it was issued. To tag it, we can add another column to the Invoice Content Type called "Department."
When the user saves the invoice, SharePoint will enter "IT" or "Information Technology" as the value of the department column. However, more specific descriptions, such as "SharePoint Practices," can be used by the user.
We know these values are related to the same department but using a content type does not compel the system to treat them similarly. Managed Metadata and the Term Store come into play here. The Term Store assists SharePoint in managing the taxonomy that can be used across all list-based datasets created in SharePoint. A Term Store Administrator or another person with managed Metadata permissions will typically pre-define and organize managed terms into a strict hierarchical set.
Managed Metadata in Dev Experience 
In SharePoint, there is no single way to do things. It all depends on the application.
When dealing with cross-site publishing or global search-related Metadata, most developers typically use Managed Metadata. Because Metadata values are typically managed by very few people and used widely across all SharePoint sites, we achieve greater consistency and integration on a common understanding. This is especially true when developing Document Management solutions or publishing Intranet News.
Why Managed Meta Data is the best option for managing your documents?
Metadata is useful for neatly organizing documents in SharePoint. We will tell you under what conditions Metadata works best.
Let's start with cases where Metadata is a better option.
When users are unfamiliar with a folder structure, it can be difficult to locate the appropriate documents. Metadata is the best way to organize documents in this case because users can easily apply filters to Metadata columns to find the document they're looking for.
Moving documents from folders will be a major task while modifying the folder hierarchy. On the other hand, changing Metadata to organize is a lot simpler.
Another factor that drives users to prefer Metadata over folders is URL length. SharePoint's 260-character URL limit will cause issues if your folder hierarchy becomes overly complex. Considering Metadata instead of relying on folders will be a wise move in this situation.
Another important benefit of Metadata is the consistency it can provide all across the organization regarding organizing and searching.
Is it getting very technical?
Let's be more general! For a better understanding of the managed metadata benefits, we have categorized them into 7 points.