Fostering A Modern Workplace With Microsoft Productivity and Collaboration Tools
As we have extensively discussed about the goals of Microsoft modern workplace in part 1, let's continue our journey with demystifying the Microsoft solutions for enterprise productivity and collaboration.
The modern workplace is growing at breakneck speed, with distributed teams, innovative business norms, and challenging security issues. 
The employees of this era need flexible, safe solutions that empower them to work, collaborate, and get productive without any hassle. 
The right digital solutions provide employees with the most innovative and dynamic platform to be productive, engage, collaborate, and grow in an interconnected environment. This is what Microsoft 365 solutions for modern workplaces are built for. 
Microsoft 365 reinforces the global, modern workplace with one power-pack of products:
An ingenious, innovative operating system
Business-critical, corporate-level security tools 
Fully interconnected business apps
Microsoft constantly invests in the enterprise productivity solutions to assist communities with the best in class Let's unveil few of the most effective platforms by Microsoft that can drastically transform your workplace into a modern workplace.
Microsoft bring unbeatable digital employee experience with Microsoft Teams. It is a platform for collaborative work that uses persistent chat and includes several incredibly practical capabilities for business interactions, such as document sharing and online meetings.
"Forrester Consulting study finds a 25 percent reduction in factory floor errors over three years with Microsoft Teams for manufacturing workers."-Microsoft
Thinking creatively and interacting with one another requires a great team environment. This is significantly simpler to accomplish with shared workspace software, especially if a team is located within a large-scale organization, has many remote employees, or has a sizable team size.
Microsoft Teams seamlessly facilitates enterprise-level benefits to your workforce, making them more productive including,
Meetings and webinars
Chat and collaboration
Teams Rooms and devices
Teams Phone
Collaborative apps
Security, privacy, compliance, and management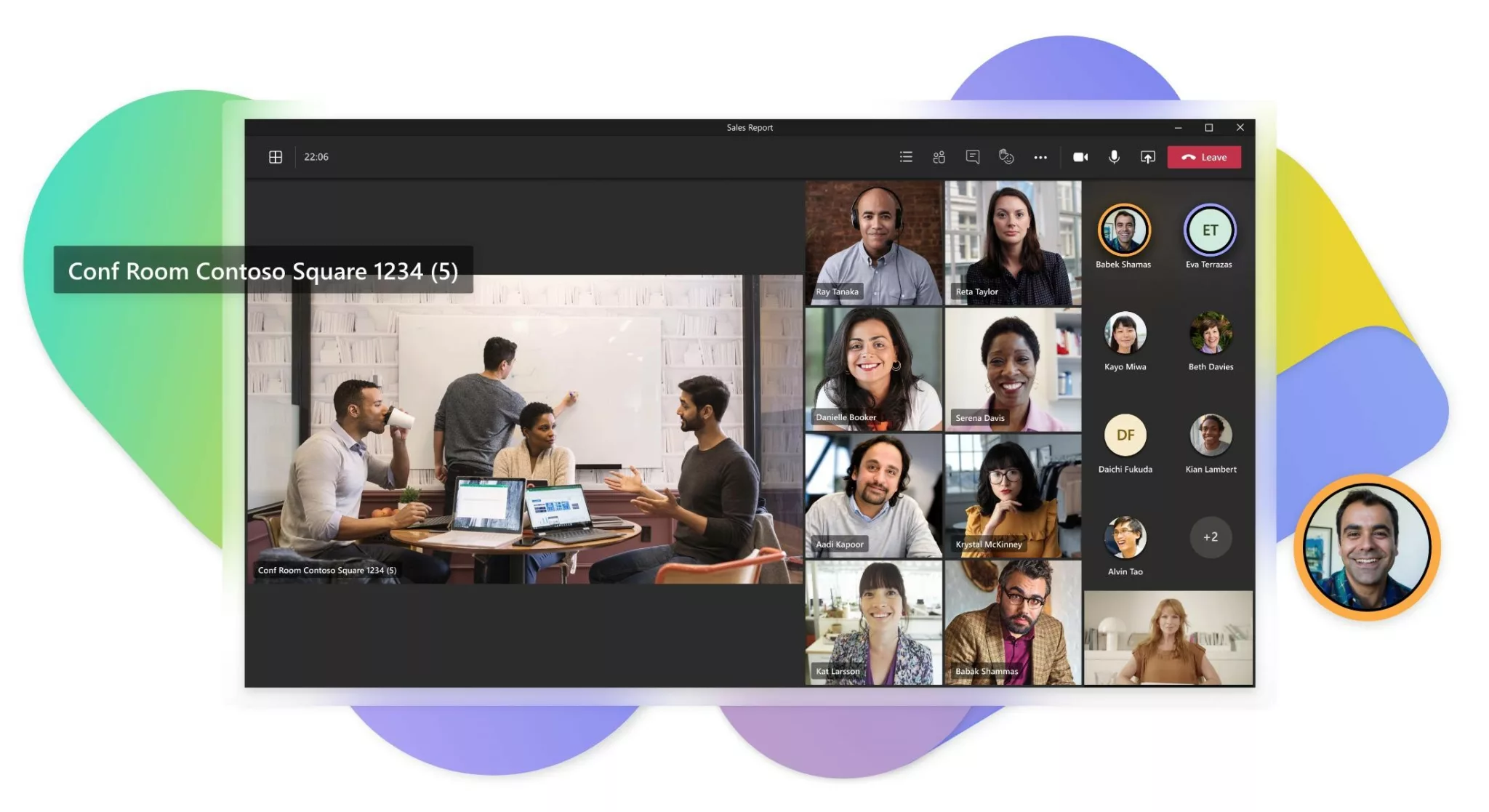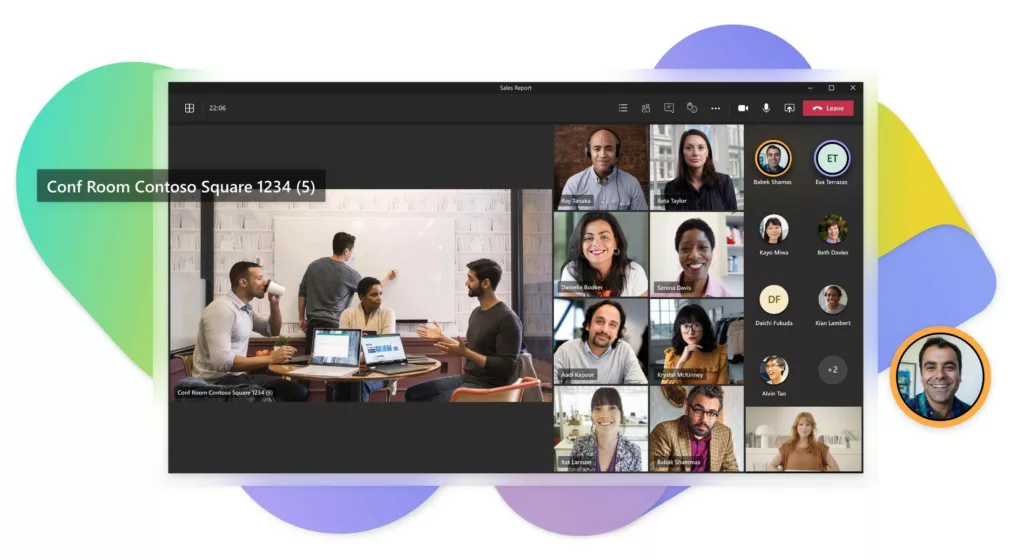 Through Microsoft Viva platform, Microsoft is now bridging the employer-employee disconnect wonderfully.
Businesses prosper when their employees do well. This philosophy was the foundation for Microsoft Viva, the first comprehensive employee experience platform for the mixed work era. It infuses the workflow with connection, purpose, insight, and growth to enable individuals and teams to perform at their highest level.
Companies have scrambled to adapt to the enormous paradigm adjustments that Covid-19 has sparked. Given that they recently unveiled Microsoft Viva, the first EXP created for the digital era, Microsoft is presently one of the top companies heeding the demand. Viva can combine communications technology with learning materials to enable team members in business and other settings to perform to the best of their abilities. This will lead to significant insights into the integrated experience.
Features of Microsoft Viva,
Viva Connections
Viva Engage
Viva Insights
Viva Goals
Viva Learning
Viva Topics
Viva Sales
Microsoft Yammer is a private social network platform that enables corporations and organizations to collaborate more efficiently, make decisions more quickly, and self-organize into teams. It brings together content and data, as well as people and discussions, in one spot. Yammer for businesses makes it simple to connect with coworkers and collaborate with them whenever, anywhere, and on any device.
"85% of Fortune 500 companies collaborate with Yammer"-Microsoft
Yammer interacts smoothly with other platforms like SharePoint and may be accessed via a web browser or mobile device. In addition, all of your business applications are connected to a unified social experience thanks to Yammer's full integration with the Office 365 suite.
Microsoft 365 is an all-in-one productivity, collaboration, security, and digital transformation solution for all levels of businesses. It offers solutions for diverse business industries, including small, medium, and large-scale enterprises. From healthcare, manufacturing, education, and retail, to agriculture and software companies, all are taking significant advantage of the Microsoft 365 suite of modern apps. As a result, millions of businesses are leveraging this power pack to transform their enterprises into modern workplaces. 
Providing quick business apps by leveraging Power Apps, to automating complex business operations with Power Automate, to empowering workforces to manage all the daily tasks digitally with Office 365 apps, it caters to the entire needs of modern businesses. And it does not stop here. It provides the best-in-class category of products including,
Office 365 (Word, Excel, PowerPoint, Outlook, OneNote)
Microsoft Publisher
Microsoft Access
Microsoft Exchange
Microsoft Teams
Microsoft Viva
Microsoft Planner
The Microsoft Office 365 toolkit includes the Office 365 planner. The technology significantly raises office productivity and efficiency by efficiently arranging tasks, communications, and files. Additionally, it is simple to access the office 365 planner through a browser, a mobile app (Android, iOS), or Microsoft Teams.
The Microsoft Office 365 Planner's user-friendly layout is one of its best features for beginners. In addition, the Planner incorporates many of the Microsoft project management capabilities, such as progress tracking, reminders, task assignment, and task management, and it is included in the licensing for Office 365 subscribers.
Microsoft Windows is the world's leading operating system, conquering 70.68 percent share of the desktop and other devices worldwide. There have been nine significant Windows versions since its first release in 1985. That means it has been delivering the modern work environment for ages. As a result, it is one of the most prominent achievements in the software industry that only Microsoft has made.
Microsoft has not stopped just there; it has constantly been providing the latest, improved and upgraded versions of Windows. Later in 2021, it announced a major release, Windows 11, that includes some groundbreaking features such as AI-powered widgets, Android Apps, Virtual Desktop, latest video gaming updates, and considerably more.
Furthermore, it offers Windows 365, the next level of enterprise productivity for modern businesses. You can keep everything in the cloud, walk and travel with the cloud because Windows 365 maintains all the apps, projects, tasks, notes, and everything else. With your Windows in the cloud, the devices and location don't matter. The only thing that matters is you and your work.
Experience personalized Cloud PCs, simple, powerful, and secure work, and streaming to any device with the latest versions of Microsoft Windows.
In this post, we have revealed the most innovative productivity and collaboration apps by Microsoft. In the follow-up post, we will discover the best-in-class enterprise security apps by Microsoft. 
Al Rafay Consulting- The Productivity and Collaboration Partner of Your Enterprise
At Al Rafay Consulting, you can seamlessly have the consultation, adoption, implementation, and development of all the productivity and collaboration apps by Microsoft.
Let's make your enterprise a modern workplace together!
Stay tuned for the next blog on Microsoft products for Microsoft infrastructure for modern enterprises!