ARC Expertise in Real Estate
With the help of advanced tools and technology, Real Estate professionals can simplify the process and provide their clients with a more transparent and informative experience. The possibilities for leveraging real estate technology are endless, from portfolio management and analysis to financial and operational analytics, we offer various industry-specific solutions.
At Al Rafay Consulting, we recognize the need for the Real Estate industry to address the various critical factors affecting this industry. Our extensive technical expertise in this sector and a broad range of real estate solutions can help C-level executives meet the industry's critical challenges, improve productivity and profitability, and optimize available resources to achieve long-term success.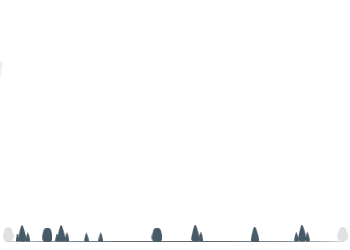 The broad range of solutions serves all types of Real Estate industry professionals, including real estate investors, managers, vendors, marketing firms, developers, and builders, at all stages of the business, whether pre-production or post-production.
Real Estate Industry Challenges
Using the right software can significantly simplify the work of real estate professionals. It can help securely manage confidential information, such as document signings and agreements, and visualize critical business data to enhance business performance. However, choosing the right software can take time and effort. Al Rafay Consulting offers customized real estate software to cater to the needs of real estate C-level management.
High Operational Cost Due to Excessive Manual Tasks
The real estate industry requires a quick and accurate method for extracting data for analysis from over one million documents. Because they rely on manual processes, the existing vendors are unable to meet the challenge. Operation costs surged as the manual labor came less flexible and incapable of meeting requirements. As a result, there is a data backlog, and the company is unable to deliver data on time. It necessitates the need for a low-cost, digitalized solution.
Because of the sensitive nature of the information involved in every transaction, the issue of data security affects all industries, but real estate is especially vulnerable to exploitation. To deal with the rise in cyber threats, businesses must choose technologies that are designed with security in mind. This entails selecting services that provide strong data security and privacy. Given that data breaches typically cost millions of dollars to recover from, businesses can easily justify any additional expense associated with selecting secure software services.
Employee Training to Modern Technologies
In the rush to implement emerging technologies, real estate agencies and brokerages frequently overlook the fact that employees must be trained in the use of software as it is implemented. If they are not, technological investments may go unutilized or are implemented incorrectly. Employee training has its own set of costs and concerns, but it is preferable to view it as a benefit rather than a burden. If all team members are up to speed on the technology at their disposal, the organization will benefit greatly in the long run.
Because real estate agents must handle so many different tasks, time management is frequently one of the most difficult challenges. There is a lot that needs to be done in a short amount of time, from presenting properties to clients to composing offers. However, you can manage your time more effectively by using innovative technological tools such as real estate calendars and to-do lists that can be easily found in dynamic property management portals.
Staying Updated with Modern Technology
Technology is constantly evolving and staying updated with the modern trends can be difficult. This is particularly true in the real estate industry, where new technology is used to assist agents in selling and managing properties. However, by staying up with the newest technology, you can ensure that you are always one step ahead of the competition.
Are You in Need of a Customized Solution for Your Real Estate Business?
ARC provides custom-developed solutions for real estate managers and investors that are simple to implement and well-liked by employees. For more details, contact us now!
- Active Directory
- Azure Storage
- Function
- App Service
- React          - Angular
- Node          - HTML
- jQuery         - C#
- JavaScript    - ASP.Net
- TypeScript
- SharePoint Server
- Office 365
- Selenium
-Test Rail
- Postman
- Apache JMeter
- BrowserStack
- OWASP ZAP
Working with ARC over the past 3 years has been nothing short of exceptional. The team has everything that you would look for in a consultant and then some. A vast knowledge of their core business as well as a hunger to learn new industries and skills has proven to be a critical aspect of our partnership. ARC have taken on the student housing industry full speed to develop what I would consider one of the deepest understandings reporting measures of the consultant space in the Student Housing industry. Working together to develop new means to analyze data via API integration into our property management software (Entrata) has given the Executives and Employees of CA Ventures a new way to view information real time, and it's all thanks to the ARC and their dedication to the continued success of our partnership, and any partnership they enter in.
Al Rafay Consulting went above and beyond to give us the Event Management tool that we needed to take our organization to the next level. We were in the middle of system development when the COVID-19 pandemic devastated our business. Al Rafay anticipated our needs and partnered with us in order to keep the project moving and ultimately implemented our "go live" in the midst of the most troubling times our business has encountered. Ali and his team developed an events management platform for San Diego Theatres, sat side by side with us while learning our industry and business model, and through it all exhibited patience, collaboration, and resolve to get it done. They truly developed a solution for us, at times knowing what we needed better than we did, that is process-driven, scalable, and sustainable for our future.
When we were looking to design and implement our new website, ARC was an invaluable partner. ARC assisted us in selecting a flexible platform and implementing our design ideas into a website that we can easily manage and update as we grow our business. ARC listened to our needs and facilitated the project on time and within our budget!
BioMed Realty engaged ARC 7 years ago originally to kick start an internal SharePoint campaign with the goal of increasing productivity through workflow automation. We've now grown our work with SharePoint into a full blown Business Intelligence platform that has created tremendous efficiency and value for our organization. ARC has been a vital and integral partner in helping us identify areas of our business that benefit from centralization of critical business data and helping us design powerful tools that enabled real time reporting across various platforms. It has, and continues to be a pleasure working with ARC's knowledgeable team of professionals.
Al Rafay Consulting was an outstanding partner in developing our internal pipeline tracker. They took a detailed upfront inventory of the team's existing tools and processes, as well as areas our overall system could improve. ARC was extremely communicative throughout the development process and instrumental in the successful launch. They created helpful training videos and materials and exhibited thorough follow-through on post-launch feedback. We appreciate the opportunity to work with such an experienced and diligent partner on an integral piece of our business.