Expertise in Performing Arts
Businesses all over the world have been forced to go digital in order to run their day-to-day operations more efficiently. Nonetheless, technology is rapidly reshaping the consumer landscape, as well as the performing arts and other businesses. Because of a variety of factors, including shifting consumer interactions and a rising urge for new experiences, performing arts organizations are under increasing pressure to embrace digital transformation, which has had the greatest impact on the performing arts business. Digital solutions can help the performing arts industry in a variety of ways.
This event technology fact demonstrates how digitalization can empower the event industry in a variety of ways while also transforming typical amateur methods into innovative and digitalized operations. As a result, ARC has created a comprehensive venue and event management solutions pack tailored specifically for the performing arts industry in order to provide event professionals with the most cutting-edge innovative technologies.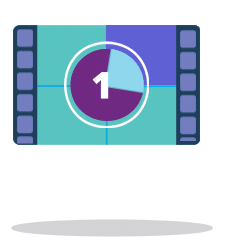 The broad range of solutions serves all types of Performing Arts industry professionals, including performing arts investors, managers, vendors, marketing firms, developers, and builders, at all stages of the business, whether pre-production or post-production.
Performing Arts Industry Challenges
The performing arts industry, like other industries, faces several crucial challenges. From manually managing the extensive events data to storing the information on insecure hardware, to typing the lengthy and complex event contracts, event managers struggle a lot.  Having worked with performing arts professionals for years, ARC truly understands all these challenges. Therefore, we have developed a wide range of event management solutions specifically for preforming arts industry.
Humongous Data Management
The live event industry has to deal with an extensive amount of events' data that is highly confidential. This challenge leads to data loss, data breaches, unauthorized access, data silos, a lack of compliance with legislation, an ungoverned environment, and limited resources.
The more events and venues you have booked, the more people and teams you will need to run them. Theater professionals must ensure that everyone who uses their assets, like mobile app, they do so in accordance with the company's policies and rules.
Contract Monitoring and Management
In today's world, event contract details change quickly, putting additional stress on your already overworked team. For example, if you run a venue with 100+ bookings per month, you must manage a large number of contracts, settlement records, financial documents, and a variety of other documents, which becomes unmanageable.
Back-to-back Event Bookings
Most live event industry organizations, such as arenas, auditoriums, theaters, and other performing arts centers, host dozens of events each year. As a result, venue managers must be extremely vigilant in managing event bookings in order to avoid mishaps. It forces them to use a system that manages a large number of bookings automatically.
For years, the manual reporting and data gathering process has been a sore point of event management professionals because it is overwhelmed with inefficiencies and errors, forcing the need for an automated reporting process to auto populate the existing data.
Tired of managing multiple time-consuming event management operations?
Contact us now! And let us resolve all your venue and event management challenges.
- Active Directory
- Azure Storage
- Function
- App Service
- React          - Angular
- Node          - HTML
- jQuery         - C#
- JavaScript    - ASP.Net
- TypeScript
- SharePoint Server
- Office 365
- Selenium
-Test Rail
- Postman
- Apache JMeter
- BrowserStack
- OWASP ZAP
Working with ARC over the past 3 years has been nothing short of exceptional. The team has everything that you would look for in a consultant and then some. A vast knowledge of their core business as well as a hunger to learn new industries and skills has proven to be a critical aspect of our partnership. ARC have taken on the student housing industry full speed to develop what I would consider one of the deepest understandings reporting measures of the consultant space in the Student Housing industry. Working together to develop new means to analyze data via API integration into our property management software (Entrata) has given the Executives and Employees of CA Ventures a new way to view information real time, and it's all thanks to the ARC and their dedication to the continued success of our partnership, and any partnership they enter in.
Al Rafay Consulting went above and beyond to give us the Event Management tool that we needed to take our organization to the next level. We were in the middle of system development when the COVID-19 pandemic devastated our business. Al Rafay anticipated our needs and partnered with us in order to keep the project moving and ultimately implemented our "go live" in the midst of the most troubling times our business has encountered. Ali and his team developed an events management platform for San Diego Theatres, sat side by side with us while learning our industry and business model, and through it all exhibited patience, collaboration, and resolve to get it done. They truly developed a solution for us, at times knowing what we needed better than we did, that is process-driven, scalable, and sustainable for our future.
When we were looking to design and implement our new website, ARC was an invaluable partner. ARC assisted us in selecting a flexible platform and implementing our design ideas into a website that we can easily manage and update as we grow our business. ARC listened to our needs and facilitated the project on time and within our budget!
BioMed Realty engaged ARC 7 years ago originally to kick start an internal SharePoint campaign with the goal of increasing productivity through workflow automation. We've now grown our work with SharePoint into a full blown Business Intelligence platform that has created tremendous efficiency and value for our organization. ARC has been a vital and integral partner in helping us identify areas of our business that benefit from centralization of critical business data and helping us design powerful tools that enabled real time reporting across various platforms. It has, and continues to be a pleasure working with ARC's knowledgeable team of professionals.
Al Rafay Consulting was an outstanding partner in developing our internal pipeline tracker. They took a detailed upfront inventory of the team's existing tools and processes, as well as areas our overall system could improve. ARC was extremely communicative throughout the development process and instrumental in the successful launch. They created helpful training videos and materials and exhibited thorough follow-through on post-launch feedback. We appreciate the opportunity to work with such an experienced and diligent partner on an integral piece of our business.