Microsoft Infrastructure For Empowering The Modern Workplace
Let's continue our journey of modern workplace with the top IT architecture or infrastructure platforms by Microsoft.
Microsoft started to leave the data centers and go onto the cloud as technology advanced. It now has more opportunities due mainly to cloud-based infrastructure, which has changed how it manages the IT infrastructure. Microsoft continues to develop and adapt in an IT environment that is constantly evolving, and so we are.
Microsoft has moved the almost the entire infrastructure to the Microsoft Azure cloud. Don' believe? Let's eyewitness this scenario with Microsoft's own words.
"We're a global IT organization that strives to meet Microsoft business needs. Azure is the default platform for our IT infrastructure. We host 98 percent of our IT infrastructure in the cloud. Here are a few details:
175,000 employees
150 countries
587 locations
1,400 Azure subscriptions
1,600 Azure-based applications
11,000 Azure infrastructure-as-a-service (IaaS) virtual machines
643,000 managed devices"
Source: Microsoft
With these powerful development platforms by Microsoft, let's modernize your business rapidly.
The modern workplace is fast-paced, and the cost constantly increases beyond our imagination. The hybrid cloud from Microsoft Azure and the Azure administration portal gives exceptional efficiency and cost-effectiveness.
According to Microsoft,
"As our IT infrastructure has evolved from traditional datacenters to hybrid cloud infrastructure, so have our tools for managing IT infrastructure. With Azure as the primary platform for infrastructure, we are adopting Azure management tools for monitoring, updating, backup, and security."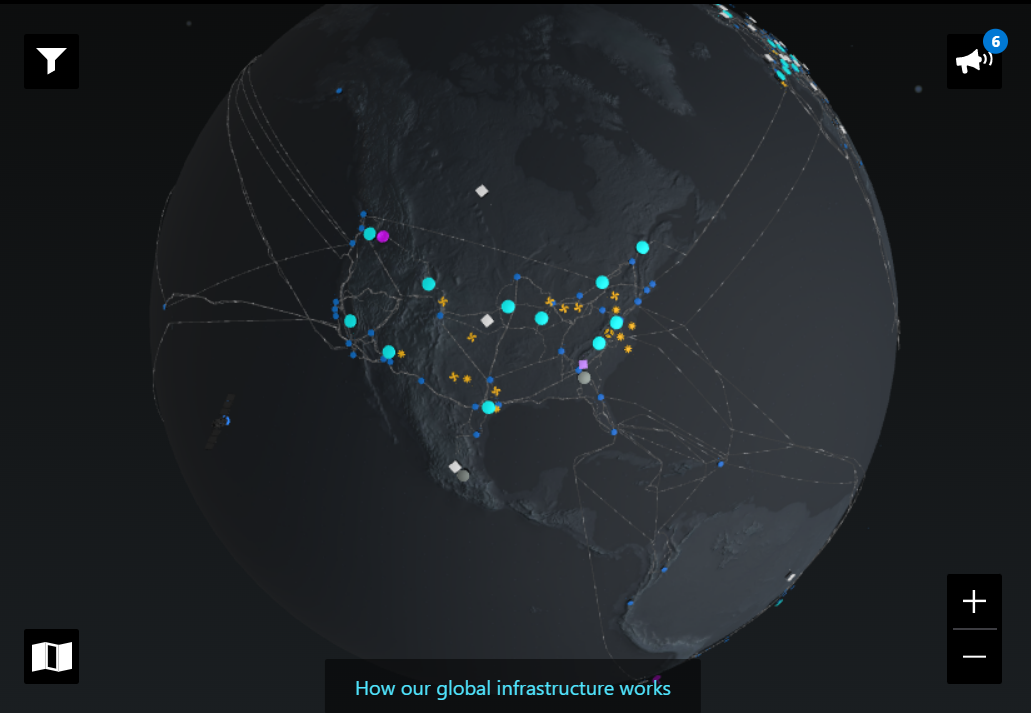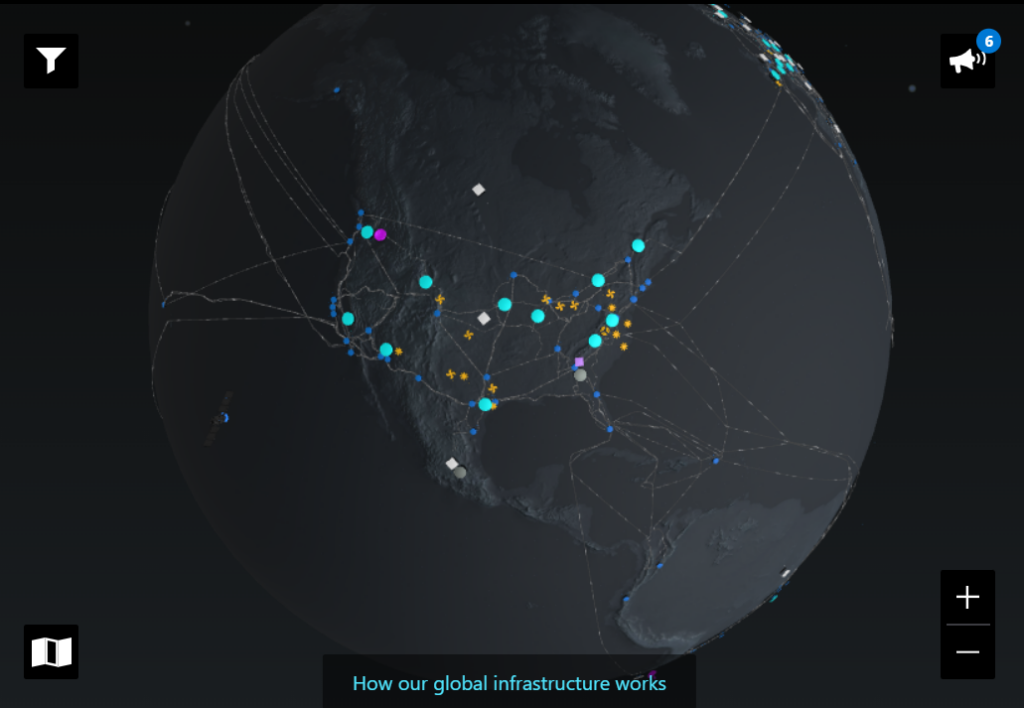 To design, test, deploy, and manage enterprise applications while utilizing the benefits of cloud computing, Azure seamlessly integrates the cloud services you require. Businesses can start small and quickly scale the application as the industry demands increase by hosting the applications in Azure.
The architecture and security of apps are evolving due to the cloud. Applications are divided into more minor, decentralized services rather than being built as monoliths. These services communicate through asynchronous messaging, or APIs. Applications add new instances as needed to scale horizontally.
These trends present modern challenges. The distribution of application states. Asynchronously and in parallel, operations are carried out. Applications need to be resilient in the face of failures. Applications are frequently the target of malicious attackers. Automated and predictable deployments are required. Telemetry and monitoring are essential for understanding

Step into the workplace of the future. With the Microsoft stack, you can reinvent your traditional processes, work with diverse teams, and explore the power of modern apps and automation.
You can quickly create low-code workflows and applications that automate tedious tasks, enhance employee satisfaction, and increase productivity using Microsoft Power Platform.
This highly ingenious platform enables you to integrate RPA (Robotic Process Automation) and DPA (Digital Process Automation) across your organization. Automating processes may increase productivity immediately, providing workers more time to concentrate on innovation rather than routine tasks. Using the in-built AI capabilities, you can also automate time-consuming operations and integrate with over 100 applications, like Microsoft Dynamics 365, Azure, Twitter, MailChimp, Salesforce, Google Analytics, and others.
Thanks to its advanced connectivity with Azure, developers can expand Microsoft Power Platform with various Azure services using their expertise in cloud programming. In addition, business objectives can be met more quickly with a low-code integrated development model, which also gives programmers more time.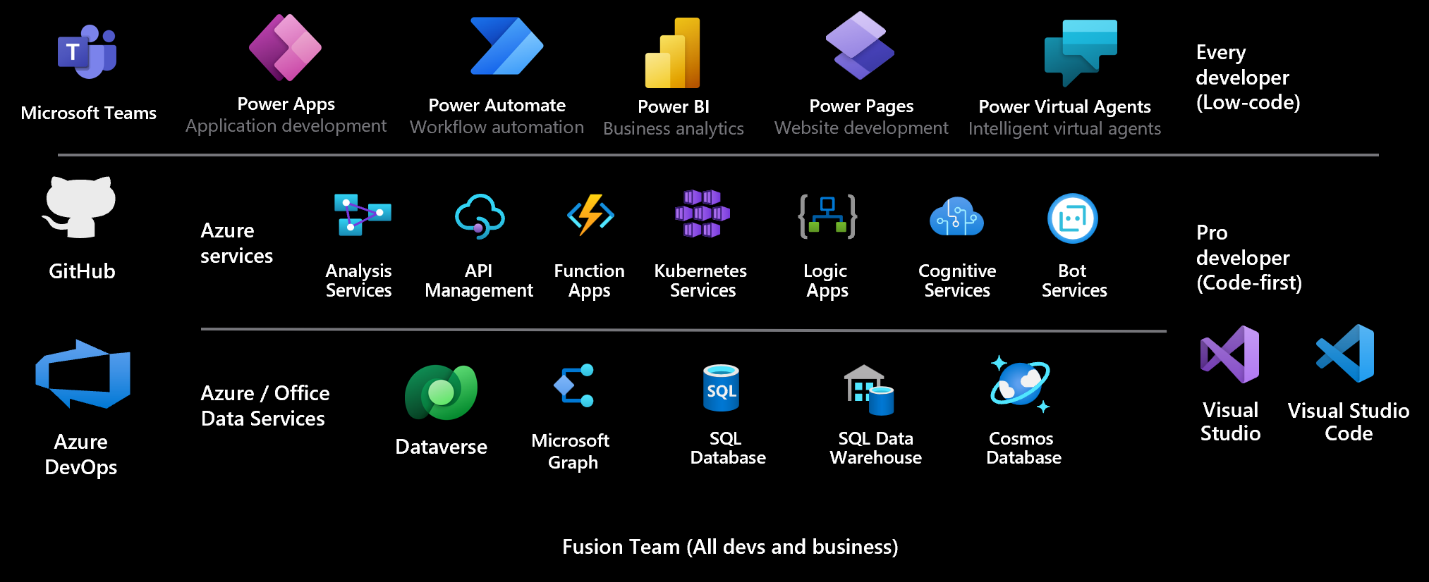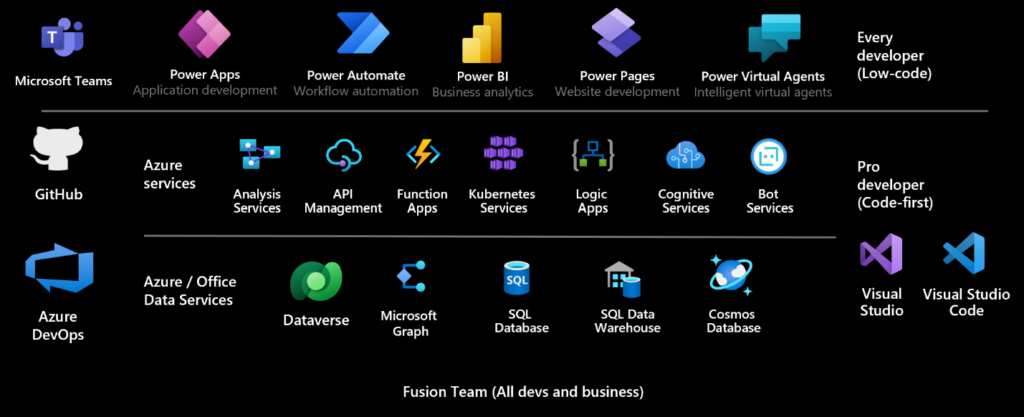 The Power Platform product family is divided into the following categories,
Power BI
Power Apps
Power Pages
Power Automate
Power Virtual Agents
For more information about the Power Platform product family, keep visiting our blog section of Microsoft technology stack. And stay updated with the latest Microsoft technologies. 
To make your workplace modern, you must have the business apps built using the modern databases. As, Microsoft is the in the lead with providing the highest SLA of 99.995 percent worldwide. That is something unbeatable!
When you move your SQL Server databases to Azure, you'll receive market-leading pricing and can make the most of your current on-premises investments:
As you transfer your existing SQL Server licenses to Azure with Azure Hybrid Benefit, you can save up to 85%1 off pay-as-you-go pricing.
While you combine Azure Hybrid Benefit with reservation pricing, you may get more cloud for less money.
You may be eligible for discounted rates to help your continued development and testing on Azure.
You can spend less time managing your workloads with a single interface that gives you access to your Azure SQL databases, virtual machines, pools, and instances.
Azure SQL Database takes full advantage of all the advantages of a cloud platform, promising almost zero downtime for the databases it hosts and aiming for 99.99% availability. Users are relieved of having to worry about maintenance or future outages because to the high availability architecture, which protects data against failures.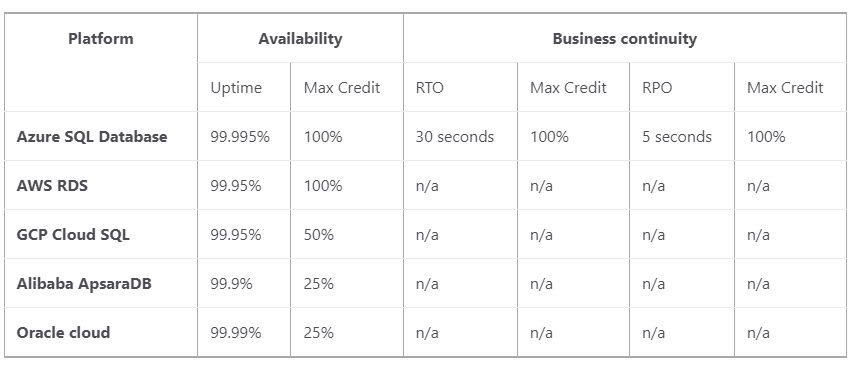 Microsoft Cloud For Development
With the most comprehensive tech stack from cloud to edge, Microsoft offers a number of solutions in the cloud architecture to increase time-to-value and decrease costs. Enterprises can quickly create, administer, and monitor their vital infrastructure by utilizing these innovations and reliable Microsoft cloud technology.
Azure's Windows Server
Azure SQL Server
Linux in Azure
on Azure, SAP
VMware Azure Solution
Virtual Desktop in Azure
Arc Azure
Utilize the numerous languages Microsoft supports to create the web and cloud apps you want. Utilize cloud services to manage your applications more easily while maintaining high uptime. Reduce costs by automatically scaling your environment based on demand. Update operating systems and software automatically to improve security. Utilize load balancing and integrated health monitoring. Your application should take priority over the underlying cloud infrastructure.
A platform that is incredibly scalable and highly available for your apps and APIs deployment of applications more quickly
Your cloud environment can be automatically scaled to reduce expenses and boost performance
Load balancing and health monitoring combined, including dashboards and real-time notifications
excellent experience developing with the Azure SDK, which connects with Visual Studio without any issues
Build Business Apps on the Modern Microsoft Infrastructure with Al Rafay Consulting
Microsoft development technologies combine Microsoft operating systems, apps, and development tools to provide businesses with a stable and secure environment. At Al Rafay Consulting, our ability to create and implement top-notch enterprise solutions is made possible by our knowledge with Microsoft technology.
We make it possible for you to utilize Microsoft's integrated capabilities and assist you in creating business-driven solutions that incorporates elements like SaaS, data analytics, and web-based applications.