Do you want your employees to do their best?  
Do you need to build a modern learning experience at your workplace? 
We know a platform that can bring your vision to life. A platform that has been invented by the industry leader, Microsoft itself. An epitome of enterprise excellence and renowned for providing cloud productivity. 
Microsoft continues to amaze the digital world with its constant approach to digital evolution. Microsoft Teams, and Yammer, are one of the topmost examples of how it has been providing the greatest support to today's work environment. Likewise, it has recently launched Microsoft Viva which is also known among the digital universe as an employee experience platform.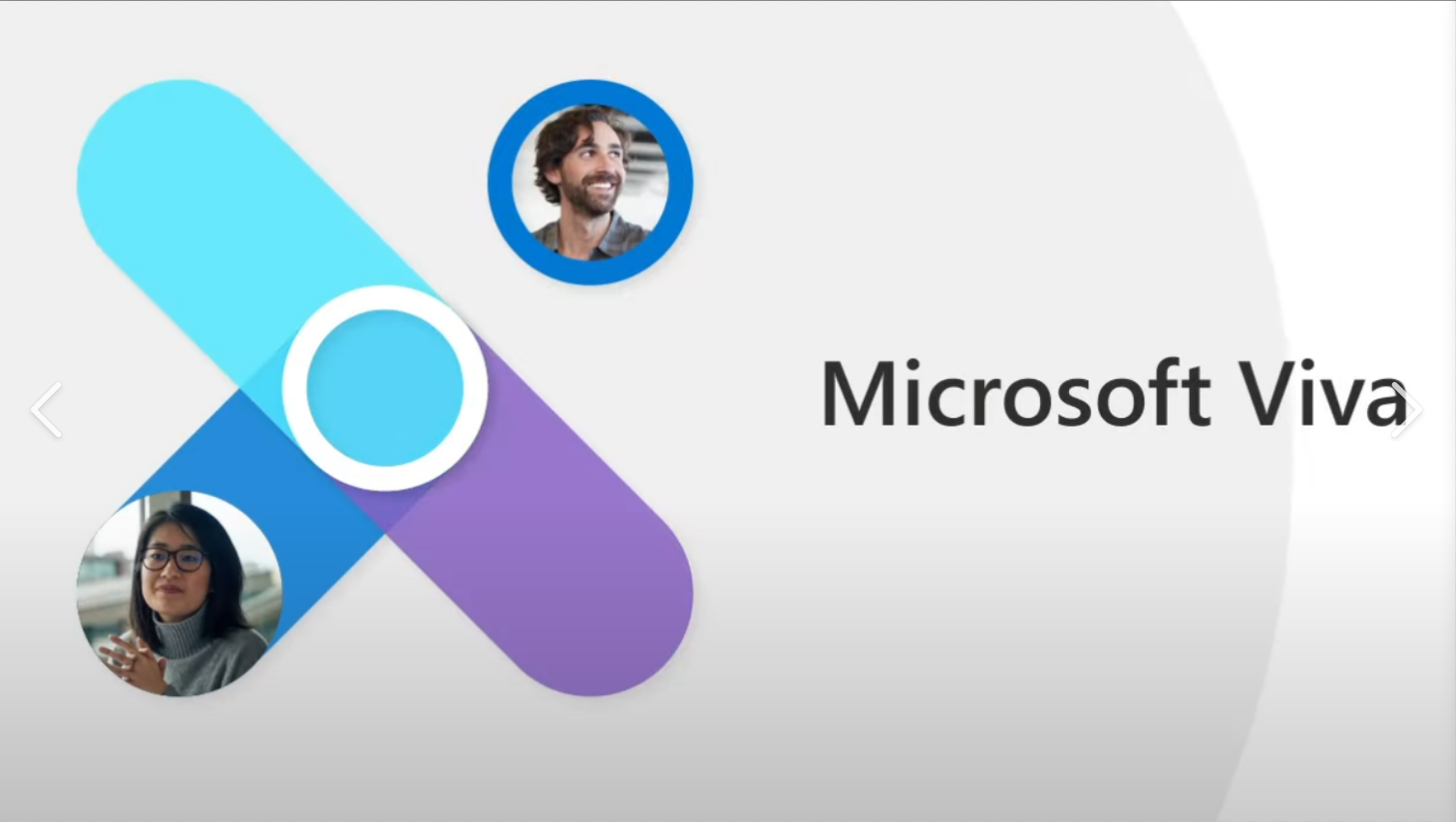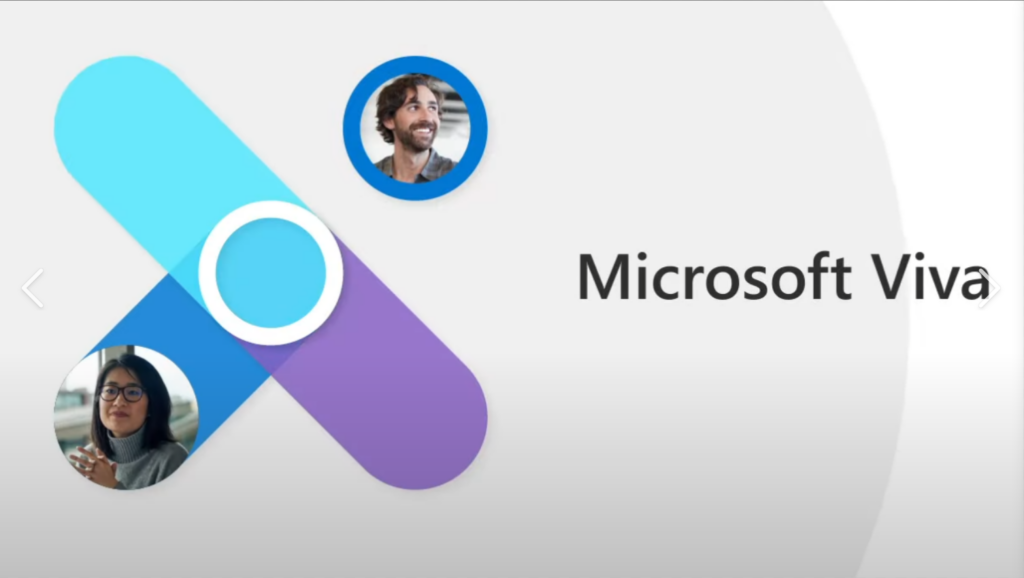 Microsoft Viva is an employee experience platform that connects communications, knowledge, learning, resources, and insights in the workplace. Viva promotes a culture that encourages people and teams to perform their best from anywhere with flexibility and with the power of Microsoft 365 and Microsoft Teams.
Let's read how Microsoft itself describes Microsoft Viva,
"The first employee experience platform to bring tools for employee engagement, learning, wellbeing, and knowledge discovery, directly into the flow of people's work. Viva is designed to help employees learn, grow and thrive, with new experiences that integrate with the productivity and collaboration capabilities in Microsoft 365 and Microsoft Teams."
Microsoft Viva leverages the power of Microsoft Teams and Microsoft 365 solutions to integrate the employee experience across four critical areas — Engagement, Well-being, Learning, and Knowledge — in a seamless experience that enables employees to perform at their best.


Microsoft Viva Connections
Viva Connections is a platform for delivering your intranet through Microsoft Teams. In Teams, this is essentially the "Home App."
Employees can access internal communications, company resources such as policies, benefits, and communities such as employee resource groups through a single configurable app within Microsoft Teams. The focus here is on "customizable," since you will still need to convey and transmit material successfully through a purpose-driven experience.
Viva Connections is a method of sending content to employees that do not check into SharePoint daily. There is some more good news here. Viva Connections is completely free! All Microsoft 365 users can get Viva Connections as part of their existing M365 and SharePoint Online licenses. If a user has SharePoint Online access, Viva Connections will be available at no additional cost.
Utilize your SharePoint intranet portal to its full potential. People who spend more time in Teams may lose out on key company news or updates. You can build a rich, personalized employee experience by importing content from your SharePoint intranet into Viva Connections.
Microsoft Viva Topics enables people to put their knowledge to use by surfacing expertise in the programs they use every day.
Viva Topics is about using AI to share knowledge and skills within a business. Many firms have established their Knowledge Management systems over the years, and it can be difficult to maintain these manually over time. Microsoft is currently attempting to address this issue by automatically utilizing search and AI to recommend various subjects stored in your organization.
The Microsoft Viva Topics product, with its AI, has a lot of potentials. It also benefits employees who are new to the organization, changing departments, or working in difficult specialized areas by making knowledge easily and rapidly available to them, minimizing uncertainty. Furthermore, because of the reduced research effort, the workforce saves time and is more motivated. Microsoft Viva Topics plays an important part in establishing more clarity in a world where information material is continually rising.
Microsoft's most recent Viva module announcement is Viva Learning. It is a Teams software that focuses on providing your organization with a uniform learning platform. You may create your courses with Viva Learning and import external content from sites like Microsoft Learn, Pluralsight, LinkedIn Learning, and edX.
In Microsoft Teams, Viva Learning is a centralized learning hub that allows you to easily integrate learning and skill development into your day. Your team may use Viva Learning to explore, share, recommend, and learn from content libraries offered by both your business and partners.
Viva Learning collects individualized learning content from several sources into a single view that is easily accessible via Microsoft Teams. You may view courses directly in Microsoft Teams, view course details, and bookmark courses for later. Viva Learning also offers AI-powered recommendations that automatically recognize which talents are relevant to you and provide educational resources to help you learn those skills.
Viva Insights includes a Microsoft Teams and online app, as well as site features and tools, to assist people and businesses in thriving by providing data-driven, privacy-protected insights and recommendations to increase productivity and health.
Viva Insights makes recommendations to help you overcome the challenges of remote work. It ensures that your staff can successfully balance their health and productivity. Employees can track how they are feeling throughout the day or week on the Viva Insights dashboard. This information can help managers protect their employees' well-being and keep them from becoming burnt out. It also has several other features.
Insights also connect with the app Headspace, which employees can use for meditation and relaxation sessions. When your workforce is happy, productivity follows – and this is just one of the many advantages of Viva Insights.
Advancing The Levels of Productivity Throughout Your Workplace
Encourage people and organizations to perform at their highest levels. We are living in an era of rapid workplace transformation and gaining unprecedented access to human potential. Hybrid work models, unique structures of teamwork, and collaboration are bringing new opportunities to the table. Viva, powered by Microsoft 365, integrated with your technology ecosystem, and built on a privacy and security foundation, assists your organization in cultivating a culture of human connection, purpose, growth, wellbeing, and success.
Al Rafay Consulting is your trusted technology partner in providing Microsoft 365 services and solutions development.
Empower digital innovation in your enterprise with ARC. Our M365 development experts are ready to build robust solutions to meet the unique technology needs of your enterprise.