Do you keep listening regarding this PowerApps thing but are unsure what it is? Did you try it for a few minutes but couldn't truly figure it out? Or you are just curious how PowerApps consulting can help your business grow better. If any of this develops familiarity in your mind, then you have come to the right place to help you get over the cliff and get productive.
Presenting you a precise and meticulous guide to Microsoft PowerApps to help you understand its basics and usefulness.
To make it simple and precise, we will just talk about the basic features and uses of Microsoft PowerApps development.
Note: This blog will only cover the basic guide to Microsoft product, PowerApps. To know more about Microsoft products, keep checking the ARC blog section as we frequently keep updating about interesting features of Microsoft solutions.
Let's find out what is Microsoft PowerApps in actual?
First, have a look at what Microsoft officials have said about PowerApps.
On October 31, 2016, Darshan Desai, Group Program Manager, PowerApps, stated,
"We introduced the public preview of PowerApps in April 2016. In the six months since, over 124,000 users from 46,000 organizations in 143 countries have created web and mobile apps using PowerApps. We thank all of our preview users for their invaluable feedback, which has helped shape PowerApps into a better product.
Today, we are very happy to announce the general availability of PowerApps. PowerApps is ready for production use, across 6 regions and in 42 languages, with the 99.9% SLA customers expect from a Microsoft service."
From its launch back in 2016 till now, PowerApps platform has gained a pretty much number of users. Currently, there are more than a million monthly active members in the Power Platform communities, nearly 100,000 members of more than 400 local user groups. However, there is still a lot of it that people are unaware of. Microsoft still has been trying to make it more user-friendly and understandable so that users can get the most out of it.
In simpler words, PowerApps is a pack/suite of apps, services, connectors, and a data platform that delivers a comfortable environment to easily create custom apps or web portals for fulfilling your enterprise needs. PowerApps enable you to create custom apps quickly and connect them to your already stored data in other Microsoft platforms such as SharePoint, Excel, Office 365, Dynamics 365, SQL Server, and the list goes on. Small and large businesses can boost their productivity by building applications through PowerApps. Microsoft PowerApps is Microsoft's application building platform that can be accessed online and on-premises as well. It belongs to Microsoft Power Platform.
Or in other words, we can say PowerApps for Office 365 is a pack of low-code development tools to help businesspersons and pro developers build custom apps with profitable business sense and workflow automation capacities. The pack is soundest for creating web and mobile apps (such as employee onboarding, work scheduling) and web portals (such as a client portal, a team portal). Moreover, the PowerApps platform has much more features that are described below.
Microsoft PowerApps Features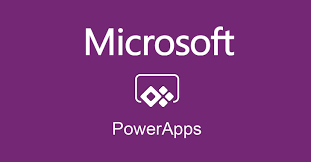 PowerApps has interesting features that enable you to create apps without coding. The below mentioned are the compelling features of PowerApps:
Easy and Simple integration with other Microsoft services: Being easily connected to the other Microsoft platforms is one of the major features of Microsoft PowerApps. For instance, it can connect and integrate with Microsoft Excel, SharePoint, One Drive, etc.
User-friendly Interface: PowerApps maintains a user-friendly interface. By utilizing it, you can easily develop an app, regardless of having any development experience.
Canvas Apps and Model-driven Apps: To develop apps in PowerApps, you can utilize two different ways that are Canvas and Model-driven Approach. You can design and build an app with the canvas feature just by dragging and dropping elements. With model-driven apps, lots of the design is pre-defined and designated by the elements you add.
Cloud Connectivity: PowerApps platform is much easier to connect to cloud services such as SQL, Dropbox, Google Drive, etc.
App creation and sharing: Sustains an effortless drag and drop interface for building applications. You can readily share your data with anyone by utilizing PowerApps.
Cost-effective: If you want to create resourceful business applications, start using this incredible tool. It is very budget friendly.
Common Data Service (CDS): CDS is the free database service you can use in Power Apps to store, retrieve, and manage your apps' data. In simpler words, CDS stocks your Power Apps data at no additional cost, and it is easier to manage. You won't be needing a database developer to hire and build a database to store and manage your data.
What Can Your Business Achieve with PowerApps?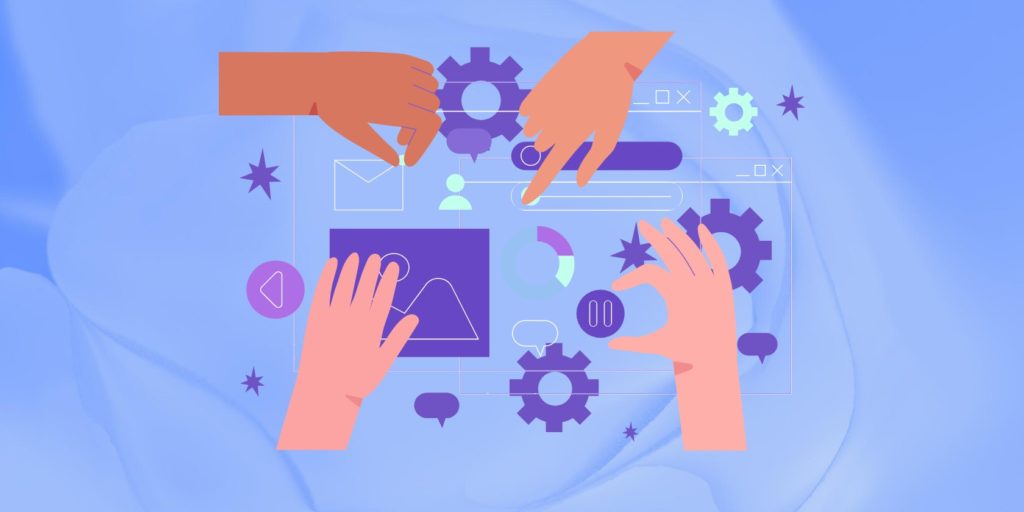 Some of the primary benefits of using PowerApps for your enterprise are as follows:
PowerApps benefits users to create a range of customized mobile applications that consumers can download and use on their mobile phones and tablets.
You can utilize PowerApps to build custom business apps with Excel formulas – no coding needed.
Anybody knowledgeable of the Microsoft ecosystem can design an app with PowerApps.
You won't have to develop the same app three times for Android, iOS, and Windows mobile operating systems. It is completely user-friendly.
You can share the apps you create with various people within your organization or with your clients as well.
What Types of Apps you can Create with Microsoft Power Apps
Canvas apps
PowerApps gives you a blank canvas onto that you can drag and drop elements in any shape to design a user interface. These apps are suitable for simple business logic, e.g., for holiday announcements, event registration, etc.
Model-driven apps
These apps are built based on data models created on Dataverse, an underlying data platform for Power Apps. They are suitable for detailed apps, e.g., client management and event management and likewise.
Web portals
These web portals are designed using preconfigured and custom templates, forms, and concepts. They are appropriate for the workforce or users beyond organizations like clients and partners.
Final Opinions
To summarize, PowerApps to enterprises is a giant trend right now. Most businesspersons are either using a power app or looking for one. PowerApps are a massive support for organizations. They can enrich efficiency, better communication, and much more. If you are seeking to keep your enterprise on top of the latest trends with Microsoft PowerApps development and consulting.
Al Rafay Consulting has Microsoft certified professionals who are expert in developing enterprise solutions through Microsoft Power Apps. Get in touch with us and have a business-specific enterprise app in a minimal time.