Drive Innovation and Success with Our Comprehensive SharePoint Consulting Services
Boost your business productivity with our customized SharePoint services and solutions. From analysis to implementation, we'll tailor a mesmerizing SharePoint experience for you, transforming complex processes into streamlined workflows, intranets, portals, and more. Empower your enterprise with the wide-ranging benefits of SharePoint and unleash productivity like never before! 
Harnessing the Power of SharePoint: Our Featured Services
SharePoint App Development
Extend SharePoint capabilities with custom apps, addressing business needs, enhancing productivity, and providing personalized user experiences.
Learn More

SharePoint Content Management
Efficiently organize and manage your documents, ensuring easy access, version control, and smooth collaboration, facilitating better content management.
Learn More
Benefits Of SharePoint For Your Enterprise
Boost your business productivity with our customized SharePoint services and solutions. From analysis to implementation, we'll tailor a mesmerizing SharePoint experience for you.
Enhanced Collaboration and Document Management
SharePoint enables efficient organization and easy access to company information, promoting better decision-making and timely completion of tasks. Its features facilitate faster information flow and provide cloud storage accessible from mobile devices.
Efficient Data Management
With SharePoint, users gain control over specific data points, saving time by quickly accessing the information they need rather than navigating through numerous irrelevant documents. It reduces the reliance on email and improves productivity.
Seamless Integration with Existing Applications
SharePoint integrates with various business apps, including Microsoft Office Suite, Power Platform, ERP, CRM, and more. It is compatible with all modern web browsers, expanding its accessibility and usability.
Streamlined Business Processes
SharePoint allows you to organize and make your company's information easily accessible to all business partners and employees. SharePoint's main features include a faster information flow and cloud storage accessed from mobile devices. Hence, well-informed employees make better decisions and meet deadlines.
Tailored to Your Business Needs
Each feature of Microsoft SharePoint is customizable, allowing the creation of custom elements and the ability to modify the app's user interface. It can be tailored to reflect your branding and improve user experience. 
SharePoint provides sophisticated user permissions management, ensuring data security and compliance with industry regulations. It allows customization of visibility, storage, and auditing parameters to reinforce cyber defenses and protect sensitive information.
Streamline your document-centric processes and improve productivity with our robust SharePoint-based solution for efficient document management.
Efficient organization, storage, and retrieval of documents

 

Version control and document collaboration

 

Metadata-based search and filtering

 

Document security and access control

 

Integration with Microsoft Office suite for seamless document editing

 

Automated document workflows and approval

processes

 
Create a centralized hub for information, collaboration, and knowledge sharing with our customizable SharePoint intranet portal that boosts employee engagement and productivity.
Centralized hub for company-wide communication and collaboration

 

Document sharing and knowledge management

 

Employee directories and organizational charts

 

News and announcements distribution

 

Team collaboration spaces and project sites

 

Integration with business applications and systems

 
Simplify project planning, tracking, and collaboration with our SharePoint-based project management solution, enabling smooth coordination and efficient project delivery.
Project tracking, task assignment, and scheduling

 

Resource allocation and management

 

Document sharing and collaboration for project teams

 

Gantt charts and visual project timelines

 

Project status reporting and dashboards

 

Integration with Microsoft Project for comprehensive project management

 
Enhance teamwork and foster enterprise-wide collaboration with feature-rich SharePoint solutions that empower uninterrupted communication and knowledge sharing.
Team sites for collaboration and document sharing

 

Discussion boards and forums for knowledge sharing

Shared calendars and task management

 

 

Real-time co-authoring and editing of documents

 

Instant messaging and presence awareness

 

Integration with Microsoft Teams for seamless collaboration

 
Take control of your organization's content lifecycle, from creation to archival, with our comprehensive SharePoint solution that ensures compliance and simplifies information governance.
Centralized storage and management of enterprise content

 

Document lifecycle management and retention policies

 

Compliance and records management

 

Metadata-driven content categorization and search

 

Document versioning and auditing

 

Integration with content publishing and distribution workflows

 
Empower your business with tailored SharePoint applications designed to address unique needs, and enhance productivity through efficient data management and process automation.
Development of tailored applications for specific business needs

 

Integration with existing systems and databases

 

Workflow automation and business process support

 

Data visualization and reporting

 

Role-based access control and security

 

Scalability and customization options for future growth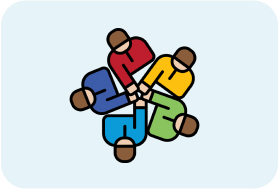 Long-Term Partnership With Clients
With seven years of experience, we've worked successfully with leading firms like San Diego Theaters and BioMed Realty, building long-term relationships based on excellence.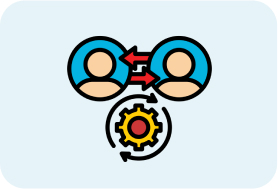 Proactive Approach
Starting with a discovery session, we use an agile approach to lead your project, ensuring on-time delivery and staying within budget.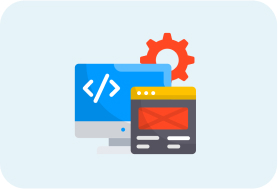 End-To-End Software Development 
From complex development to customization and flexible support, we offer comprehensive software services and solutions to meet all your technology needs.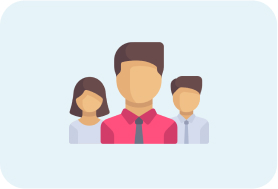 Expert Development Team
Our team comprises skilled software engineers and developers who excel in delivering tailored enterprise solutions, understanding and addressing your unique IT requirements.
Ready To Transform Your Enterprise With SharePoint Consulting Services?
Are you ready to take your enterprise to the next level with innovative SharePoint consulting services? Look no further! Our team of experts is here to revolutionize your business.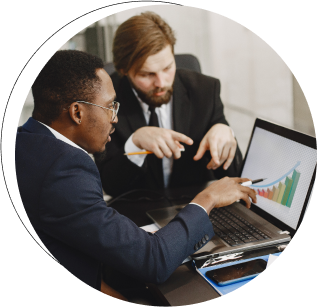 SharePoint Solutions By Industry
Efficiently manage real estate business processes with our software services and solutions designed for the industry. Streamline processes, enhance enterprise efficiency, and collaborate effortlessly. 
Smoothly manage events with custom IT solutions and services for the performing arts industry. Simplify operations, enhance collaboration, and deliver outstanding productions while engaging your audience.  
Unveil the power of data for C-level executives in the student living industry. Gain actionable insights, streamline operations, and make smarter decisions with our reporting, analytics, custom dashboards, and portals. 
Working with ARC over the past 3 years has been nothing short of exceptional. The team has everything that you would look for in a consultant and then some. A vast knowledge of their core business as well as a hunger to learn new industries and skills has proven to be a critical aspect of our partnership. ARC have taken on the student housing industry full speed to develop what I would consider one of the deepest understandings reporting measures of the consultant space in the Student Housing industry. Working together to develop new means to analyze data via API integration into our property management software (Entrata) has given the Executives and Employees of CA Ventures a new way to view information real time, and it's all thanks to the ARC and their dedication to the continued success of our partnership, and any partnership they enter in.
Al Rafay Consulting went above and beyond to give us the Event Management tool that we needed to take our organization to the next level. We were in the middle of system development when the COVID-19 pandemic devastated our business. Al Rafay anticipated our needs and partnered with us in order to keep the project moving and ultimately implemented our "go live" in the midst of the most troubling times our business has encountered. Ali and his team developed an events management platform for San Diego Theatres, sat side by side with us while learning our industry and business model, and through it all exhibited patience, collaboration, and resolve to get it done. They truly developed a solution for us, at times knowing what we needed better than we did, that is process-driven, scalable, and sustainable for our future.
When we were looking to design and implement our new website, ARC was an invaluable partner. ARC assisted us in selecting a flexible platform and implementing our design ideas into a website that we can easily manage and update as we grow our business. ARC listened to our needs and facilitated the project on time and within our budget!
BioMed Realty engaged ARC 7 years ago originally to kick start an internal SharePoint campaign with the goal of increasing productivity through workflow automation. We've now grown our work with SharePoint into a full blown Business Intelligence platform that has created tremendous efficiency and value for our organization. ARC has been a vital and integral partner in helping us identify areas of our business that benefit from centralization of critical business data and helping us design powerful tools that enabled real time reporting across various platforms. It has, and continues to be a pleasure working with ARC's knowledgeable team of professionals.
Al Rafay Consulting was an outstanding partner in developing our internal pipeline tracker. They took a detailed upfront inventory of the team's existing tools and processes, as well as areas our overall system could improve. ARC was extremely communicative throughout the development process and instrumental in the successful launch. They created helpful training videos and materials and exhibited thorough follow-through on post-launch feedback. We appreciate the opportunity to work with such an experienced and diligent partner on an integral piece of our business.