A brief overview about the Business Intelligence
BI(Business Intelligence) consists of processes, architectures, and technologies that transform raw or plain data into meaningful and strategic information that compels fortunate business actions. It is a group of software and services to transform data into actionable information and intelligence. The real objective of Business Intelligence is to sustain and streamline better business determinations. BI enables enterprise access to data imperative to the success of considerable areas, such as sales, marketing, finance, and multiple other areas and departments. Effectively utilizing Business Intelligence services will power up your business with improved actionable data, deliver incredible insights into industry latest trends, and promote a more tactfully geared decision-making ideal.
Before we jump into why BI is the key to your company's success, let's first understand how it applies to your strategic business plans.
BI system is huge and complex. It includes data assembling, data storage, and info management with data analysis to assess, evaluate and convert intricate data into simplified and actionable info, which enterprises can use to sustain more compelling strategic, and functional insights and decision-making. Business intelligence culture comprises diverse processes, applications, technologies, tactics, products, and technical systems used to gather, examine, display, and distribute internal and external business information.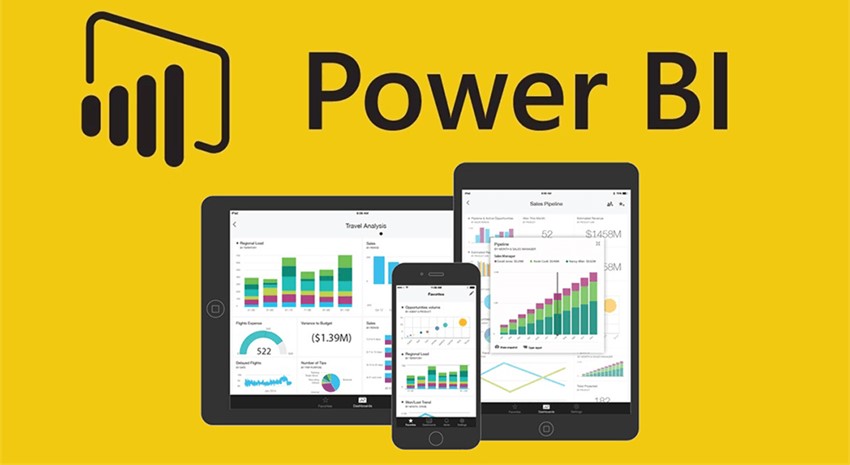 Business intelligence (BI) services are presented to devise, create, and deploy business processes and incorporate, support, and manage the relevant technology applications and platforms to your organization. They comprise business and infrastructure applications for Business Intelligence platforms, analytics needs, and data warehousing infrastructure. Business Intelligence (BI) consulting services entitles companies to retrieve actionable insights from their raw data to speed-up decision-making processes and enhance business performance. BI solutions involve corporate performance management (CPM), analytics, data warehouse/data infrastructure, traditional BI platform, and data quality zones.
How different industries can succeed through BI Services
To elaborate BI services in action, here are a few industries specific examples of insights and benefits that can get from its implementation and application:
Human Resources: The HR industry can excessively benefit from enforcing business intelligence, for example employing employee productivity analysis, compensation and payroll control, and insight into employee satisfaction.
Finance: Business Intelligence can support finance companies by offering invaluable and profound insights into economic data. BI's application can also help channel and track annual budgets, specify possible problem zones before they provoke any harmful impacts, and boost the all-around corporate business health and financial strength.
Sales: Business Intelligence can help the sales companies by offering a digital analysis of the sales cycle, serious conversion rates analytics, and total revenue analysis. BI can help your sales force determine what's going right and what can cause failure; hence the result can skyrocket sales performance.
Marketing: BI equips the marketing companies with a simplified way to view all ongoing and past campaigns, the performance and tendencies of those campaigns, and analysis of the expense per lead and the payback on investment, business audiences' analytics, as well as a pack of other actionable parts of information.
Executive Leadership: Easy and simple, Business Intelligence empowers organizations to lower costs by boosting efficacy and productivity, increasing sales, and uncovering opportunities for steady improvement. Business Intelligence enables associates of Executive Leadership to analyze the organization's success score more efficiently by withdrawing gray areas and killing the extra efforts to examine the business success rates manually.
Why is Business Intelligence key to company success?
As of now, you have a sound knowledge about what Business Intelligence is, what it can benefit some industries, but the question remains; why is Business Intelligence key to your business success? Keep reading to know the main reasons for you to invest in reliable Business Intelligence Services.
Achieve New Potential Customer Insights: One of the preceding reasons you should invest your time, money, and actions into Business Intelligence is because it delivers you a superb command to monitor and study the latest customer buying trends. Once you employ BI to realize what your customers are buying and their buying preferences, you can use those details to further enhance the products to meet their expectations and requirements, resulting in improving your business productivity.
Improved Visibility: Business Intelligence services providers have finer control over their procedures and standard operating practices. They have more precise visibility of how a BI system improves business functions. The time of flipping via thousands of pages of annual reports to evaluate performance is long gone. Business Intelligence brightens all areas of your enterprise, benefits you to easily identify areas for improvement, and prepares you create more improved strategies.
Actionable Information: A persuasive Business Intelligence platform helps you identify significant organizational habits and trends. BI solutions also entitle you to realize the implications of varied organizational methodologies and transformations, enabling you to drive informed decisions and operate accordingly.
Efficiency Advancements: BI Systems help improve organizational efficiency, boosting productivity and potentially growing revenue. Business Intelligence platforms allow businesses to easily communicate vital information across departments, preserving reporting, data extraction, and data interpretation time. Causing data sharing easier and more efficiently permits organizations to eradicate repetitious roles and tasks, qualifying the workforces to concentrate on their work rather than processing data.
Sales Insight: Sales and marketing teams also intend to keep the track of their customers. Many of them use the Customer Relationship Management (CRM) application. CRMs are created to manage all dealings with customers. Because they accommodate all customer communications and relations. By utilizing them in your organization, all your worthful data and knowledge can be interpreted and used for strategic initiatives. BI platforms help organizations recognize new customers, follow, and maintain existing ones, and offer post-sale services.
Real-Time Data: When executives and decision-makers must delay for reports to be assembled by various departments, the data is apt to human error and is at danger of being outdated before it's even proposed for review. BI systems provide users with data in real-time through diverse means, comprising spreadsheets, BI dashboards, and scheduled emails. Extensive amounts can be embodied, analyzed, and broadcasted quickly and accurately when utilizing Business Intelligence tools.
Competitive Advantage: In addition to all these fantastic benefits, Business Intelligence can help you acquire insight into what your rivals and competitors are doing, letting your organization to make informed decisions and prepare for future initiatives.
In outline, BI drives it possible to incorporate data from multiple sources, interpret the data into a summarized format, and then transmit the information to pertinent stakeholders. It allows enterprises to catch the exact picture and make intelligent business decisions. There are still ingrained challenges when creating any business decision, but those challenges aren't as notable when implementing an adequate and reliable BI development solution. Organizations utilizing Business Intelligence solutions can move forward in an expandingly data-driven environment with assurance knowing they are equipped for any challenge that derives.
The ARC's BI solutions are here to enhance your organization's productivity by leveraging your existing data. We will provide you with the BI tools your business requires to convert intricate, cluttered, and perplexing data into precise and actionable insights. Our Business Intelligence services will speed up your decision-making processes and assure that all your business decisions are enlightened and backed with trustworthy data and much more! So, get in touch with the (BI) Business intelligence consulting team today to know how we can improve your business!