You may already know that SharePoint, the web-based document management and collaboration platform from Microsoft, is a powerful software for business automation, document management, and enterprise intranet.
However, you must know that you can also develop powerful applications through Microsoft SharePoint custom development that are tailored to business needs. These apps also easily communicate with other Microsoft 365 apps, so that you and your team can access business data from anywhere.
Out-of-the-Box Solutions for Efficient Deployment
The out-of-the-box SharePoint features get you started to implement SharePoint across business processes. The cloud-based tool comes with powerful features like Global Mega Menus, Cascading News, Improved Display Templates, Events Feed, and Microsoft 365 app integrations.
Furthermore, the basic team sites, communications sites, and hub sites are easy to create. Thus, you are seeing a solid foundation of SharePoint development service for your business. But, you can take it further through SharePoint custom development like:
Highly-focused content targeting
User experience, branding, and navigation as per business needs
Sophisticated news broadcast system across the business
Automated task assignment, task status, and feedback
To get these advanced solutions in your SharePoint environment, you need to go through SharePoint custom development.
SharePoint custom development for Third-Party Solutions and Add-Ins
Through SharePoint, custom development projects can get you custom solutions for linking SharePoint assets with your in-house CRMs, KBs, TimeSheets, Score Cards, and so many other apps. These solutions speed up the routine tasks of your teams. Also, your teams don't find themselves switching from one app to another since everything is in one place.
SharePoint application development also lets you create your own add-ins that fine-tune your business process. An add-in is a self-contained asset that solves complex and well-defined business problems.
Programmatically Customize a SharePoint Site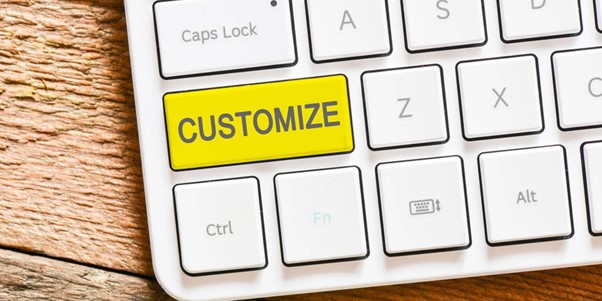 SharePoint custom development enables you to programmatically provision any intranet site or personalize site pages, team sites, lists, and libraries. You can follow several methods like utilizing Office Developer Patterns and Practices APIs, the Microsoft Graph API, the Microsoft 365 CLI, and the SharePoint Framework.
Integration With Other Microsoft Platforms
SharePoint is a flexible content management tool that can easily integrate with Microsoft 365 apps. You can easily run robust business processes by integrating and executing Microsoft Teams, SharePoint, and OneDrive from one app.
Some of the well-known integrations are:
Microsoft Graph and Delve integration with SharePoint can display recently accessed files.
Quick Q&A sessions on SharePoint through Yammer integration.
Easy data analytics and visualization via Power BI and SharePoint integration.
ARC for Feature-Rich and Customized SharePoint Applications
Al Rafay Consulting (ARC) SharePoint services is the perfect destination for expert SharePoint development projects. Create easy-to-operate SharePoint intranet sites, lists, knowledge bases, automated workflows, and many more quickly and cost-effectively. You can focus on your business while we reshape your out-of-the-box SharePoint package to business-worthy apps and sites.
Check out the strategically developed business plan software built on the dynamic platform SharePoint custom development.