The whole world is moving its data into the cloud, so why would you stay behind? Since cloud-based SharePoint services let you communicate and collaborate better, SharePoint upgrades & migrations have seen a steep surge.
If you're still hesitant about moving your data from on-premise SharePoint, here are the top benefits of SharePoint upgrades & migrations to SharePoint Online.
1. SharePoint Upgrades & Migrations Minimize IT Resource Expenditure
Many SharePoint on-premises users often ignore the cost of data centers and on-premise storage maintenance. You'll be happy to know that you can save cut down your on-premises operation cost by migrating to SharePoint Online.
Even post-migration, there will be less expenditure for internal resources because you don't have to buy any hardware. It'll also save your precious time through 15 minutes of upgrades & backups.
By migrating to online, you can skip the tasks like data backup, SharePoint patches, and maintenance. Your IT team will be grateful to you for the decision as it will let them focus on the business instead of spending hours on supporting dated technologies.
2. SharePoint Upgrade Improves Data Security and Compliance
As a business moving to SharePoint Online, security and compliances should be your ultimate concern—especially, if you're dealing with business-critical and confidential data.
Microsoft ensures that SharePoint Online meets all the latest compliance standards.
It also safeguards the data centers with additional multiple layers of physical security. Moreover, your data stays safe in the disks that use BitLocker encryption.
Apart from the above security measures, SharePoint Online users can also enjoy features like multiple backups and redundancies, multifactor authentication, protection against data mining, etc.
3. Pay Only for What You Use and Scale-Up as Demand Grows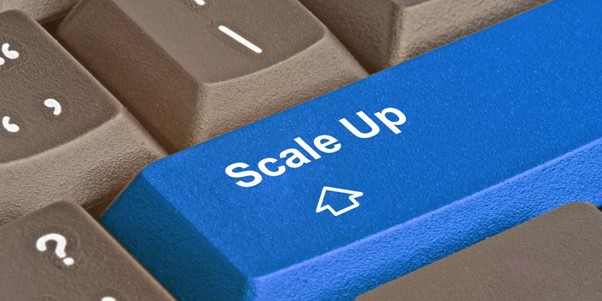 The advantage of having SharePoint Online is its flexible subscription model and scalability. Microsoft 365 has multiple subscription plans for businesses and large enterprises.
The basic business package starts from $5/user/month for the annual plan. You can go up till $57/user/month annually too. The subscription plan is user-based so add as many users you want or drop a few to make your business cost-effective according to the workload.
At a certain point, you may have to scale up or down the organization's employees. The scalability of SharePoint Online will allow you to change the license easily to something more suitable in the current situation.
When it comes to the storage facility, Office 365 has a pay-as-you-go option for you. It lets you pay for the storage you want.
4. Access Business Data on Any Device From Anywhere
The modern work culture needs you to be able to work from any place. It also requires you to be available for work even when you are on the move. SharePoint Online is a part of the cloud-based Microsoft Office suite named Office 365.
So, you can work from anywhere on any device with SharePoint Online. Since the team members are not restricted to using one specific device or network, they enjoy the flexibility and work with more efficiency.
They can even work on the documents in offline mode and later, sync them to SharePoint Online when the internet connection is back. SharePoint Online users can also enjoy mobility with the robust mobile app.
It enables you to work with internal and external members of a project no matter what your location is. This app also supports tracking user experience and customization based on activities on SharePoint. SharePoint upgrades & migrations can make that happen.
5. Experience New SharePoint Features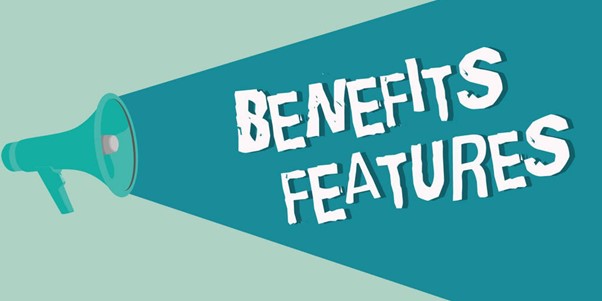 Do you want to enjoy the new stunning features that Microsoft 365 offers? In that case, migrating to SharePoint Online would be a great decision. Office 365 has a strategy in place for new features to enable proactive communication and SharePoint upgrade.
SharePoint Online users will receive early updates for the next SharePoint version or any new ad-hoc feature releases. But, for SharePoint on-premise, you need to update manually to the next SharePoint version.
Apart from this, SharePoint Online users will also enjoy the following Microsoft 365 online-only services that the on-premise users won't:
Power Automate A tool to create quick workflows that saves time and manual effort. Microsoft Graph: A database tool that stores information on the identity and activity of the users.
Delve: A collaboration app that facilitates connection among the team members for document creation, edit, and sharing.
Power Apps: A platform to create and share low-code apps for upgrading business processes.
6. Get Access to OneDrive for Business
By moving to SharePoint Online through SharePoint upgrades & migrations, you can also make OneDrive available for your business. OneDrive for Business is a Microsoft product that allows you to store all your files in one place. With this, your team members can share files with each other without much hassle.
OneDrive also facilitates smooth internal and external collaboration, no matter from which device you're accessing it. OneDrive also has the "Sync client" feature. Using it, you can seamlessly sync your files between SharePoint Online sites and OneDrive for Business.
Save any file or document in the "My documents" folder of OneDrive and control who can access the stored files by assigning different access permissions to different teammates.
Microsoft 365 admin account holders can also create reports of usage for your OneDrive for Business app. The report gives you vital insights into active account activities, total files vs. Active files, storage usage, and many more.
7. Easy Updates Without Any Downtime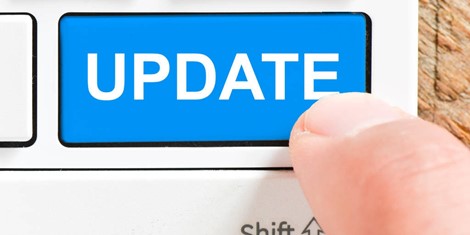 SharePoint Online automatically updates itself in the background. Microsoft hosts the software on its cloud solution and they take care of all software maintenance. Thus, you and your business team easily get the latest version of SharePoint without closing the operations for a while.
These updates don't change SharePoint site customization but secure your SharePoint ecosystem. Organizations don't have to wait because the latest features and security patches become instantly available to SharePoint Online users.
On the contrary, SharePoint on-premise farm requires skilled resources, a lot of planning, data auditing, and error-prone manual tasks. In some cases, you may need to shut down a part of the business process if a SharePoint workflow needs rebuilding on the new version.
Al Rafay Consulting for Worry-Free SharePoint Online Migration
The above discussion clearly states the advantages of migrating to SharePoint Online from on-premise. If you're planning to make a switch, you should choose a reliable organization like Al Rafay Consulting.
We help you migrate complete SharePoint on-premise data into the online platform without any data loss. We also let your workforce get back to their task quickly with minimum downtime. Our efficient SharePoint Online migration process includes:
Analysis of existing SharePoint Farm implementation and expert suggestion according to your business niche.
Ensuring no workflow, functionality, or data loss during the migration process.
Help test the migrated solution to resolve any unwanted hiccups.
Check out the enterprise application, deal tracking software, built on the resourceful platform of SharePoint.