A streamlined and automated business process performs better than conventional manual processes. Most organizations that deal with a lot of data and content consider SharePoint workflows as the gold standard.
As your business need to process so many different tasks, document, and data, the employees become overwhelmed. Manual input in document and task processing affects time and productivity management.
If your employees find themselves clueless with the next task or wasting time on manual and repetitive tasks, it's high time to implement SharePoint workflows. Read on to find out the critical roles that SharePoint workflows could play in making your business efficient and profitable.
What Is a SharePoint Workflow?
SharePoint Workflows automation is essentially pre-programmed applications. These workflows enable automation in various business processes. Workflows can accomplish a variety of tasks. These are similar to the following:
Automatically collect signatures from stakeholders to progress project tasks.
Get feedback from customers, clients, content approvers, and so on.
Get approvals from the manager for content, contract documents, or strategies.
Track project task status at granular levels.
How to Add and Run a SharePoint Workflow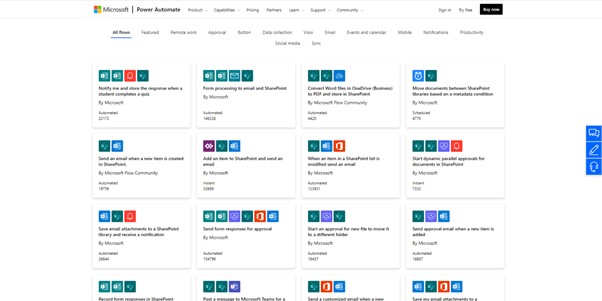 SharePoint workflows work as automated flowcharts. These programmed apps put several tasks of your business process in a pipeline. The tasks progress through the pipeline provided that the preceding task is complete.
You must possess the relevant permissions to add any SharePoint workflow. Usually, the Members and Owners group has the necessary permissions like Manage Lists and Edit Items. Visitors groups do not possess such permissions, so they can't create or execute workflows.
SharePoint Owners group can also modify specific workflows in ways so that only the pre-designated individual can execute the entire or a part of the workflow. Hence, SharePoint workflows are highly configurable and powerful to execute agile business processes.
You can add SharePoint workflows for many SharePoint assets like libraries, lists, or site collections. The following is a simplified process of creating a SharePoint workflow:
Choose a library, list, or site for the workflow.
Look for Power Automate inside the Automate menu in the Command bar.
Select the Create a flow option.
You'll see multiple flow templates on the right-side panel. Choose one to proceed with the workflow.
Link SharePoint site, list, or library with Power Automate.
You'll now enter the Power Automate designing workspace. You need to add a Trigger that will begin the workflow.
You also need to add subsequent actions and customizable actions when a trigger has been initiated.
Click on Create flow and then select Done to complete the workflow.
Role of SharePoint Workflows in Your Business Process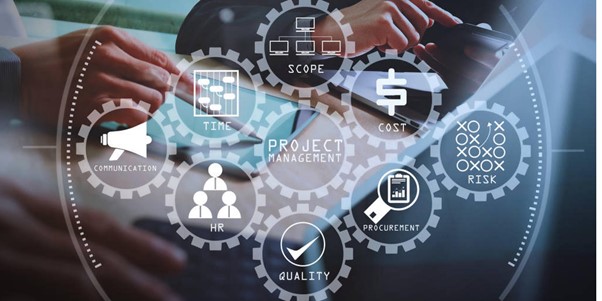 SharePoint workflows play critical roles in transforming your business process digitally. The followings are some of the vital roles that enable effective and actionable workflow automation in any business process:
1. Automation in Document Approval
SharePoint workflow automates your business data, documents, and file management so that these tasks can become faster, error-free, and consistent. You can utilize the Approval workflow of SharePoint to automatically route business documents through several stakeholders for speedy approval or rejection.
Approval workflow has many elements that you can include in your business process. For example, you can include Requests, Due Date for All Tasks, Duration Per Task, Duration Units, CC, and so on.
You can also monitor the Approval workflow while it's running. You can also get a detailed list of workflow events that occurred from the Workflow Status page. Thus, you can run the document or content management process using workflows at granular levels.
(Check out the SharePoint document approval solution for Real Estate industry, business plan software by Al Rafay Consulting)
2. Get Fast Feedback and Notifications on Content
The SharePoint Collect Feedback workflow enables you to route documents, files, or other items available on your SharePoint products to the responsible individuals quickly and automatically. It collects the feedback and then sends it back to the person who initiated the workflow. Once the employees, clients, or vendors complete their part of the task, you can gather inputs in one place in a streamlined way.
SharePoint Collect Feedback workflow also tracks the progress of the tasks that you had assigned according to the duration per task metric. The workflow also sends automatic notifications, reminders, or emails when applicable. You may also add personalized reminders or notifications text as and when needed by your business.
This workflow lets you choose the number of individuals, whether the tasks are assigned serially or in parallel, due date, the time allowed per task, and many more.
The task assignee can also perform selective actions upon getting a task from the automated workflow. They can send content feedback, ask for task modification, reassign the task to someone else, or delete the task.
The SharePoint Collect Signatures workflow facilitates the secure, convenient, and speedy collection of digital signatures from stakeholders of a deal. This workflow lets you collect signatures automatically that are required for processing the documents on InfoPath, Excel, Word, and so on.
Online digital signature collection through the SharePoint Collect Signatures workflow verifies the person's identity, no changes incorporated after signing the document, saves all activity throughout the process flow.
You can make your business process more agile by collecting a digital signature on documents using such automatic SharePoint workflows. Automatic SharePoint workflows enable you to save time from unproductive work and invest that time to market your products or services or visit prospective clients.
4. Custom SharePoint Workflows
SharePoint's pre-programmed workflows may not always give you the best results for your business process. Here comes custom SharePoint workflows that can accommodate complex project tasks.
There could be numerous types of custom workflows but the followings are the essentials that any business will require:
Managing support desk ticketing system
Tracking inventory or products
Tracking the availability of services teams
The automatic review process for sales lead pipeline
Automatic workflows to comply with data regulations or business policies
Manage one to one or one to many meetings and conference calls
Review resource performance and approval of benefits
Reviewing company policies regularly and approving them automatically
5. Securing Business Process Data
Al Rafay Consulting Develops Effective SharePoint Workflows
Since SharePoint automated workflows are powerful enough for a time-efficient and error-free document processing pipeline, many businesses are including them in their regular operations. However, creating an effective SharePoint workflow requires thorough technical knowledge of SharePoint custom solution development.
Thus, most businesses go for SharePoint consulting services for tailor-made solutions. Al Rafay Consulting is one such leading, trusted, and reliable option for custom-made SharePoint workflows.
Since SharePoint workflows are critical for your business to perform, it's crucial that you assign the workflow development project to an experienced, trusted, and reliable team like Al Rafay Consulting.
From SharePoint workflow ideation to implementation, we've got everything covered. Make your complex business process simple, time-efficient, profitable, and error-free by adopting SharePoint workflows.